A Behind the Scenes Look: Diane Kroe Curates Limited Edition Colour Groupings for Capsule Wardrobe Add Ons

With the 2018 Spring Show Season finally over, Diane and her team are back in action planning beautiful series of limited edition collections just for you!

Our goal? To keep our online customers organized and in step with the summer trends while pulling from some of our show season's best sellers special edition prints.

So over the next few months, our team will be developing mini groupings, using inspiring colour pallets that are designed to add on to your travel capsule wardrobes for summer and beyond.


At Diane Kroe, we believe each piece has to be beautiful as well as functional. We have selected our customers favourites of both prints and solids to create the colour story for our first grouping Take Me to the Sea in hues of blue.

Diane's inspiration for this grouping comes from French Provence, the Greek Isles, and the Mediterranean way of life. With those elements in mind, we have selected lush botanical, chevron and batik prints in vibrant shades of blue while combining both denim and navy as a base.

See our mood board below!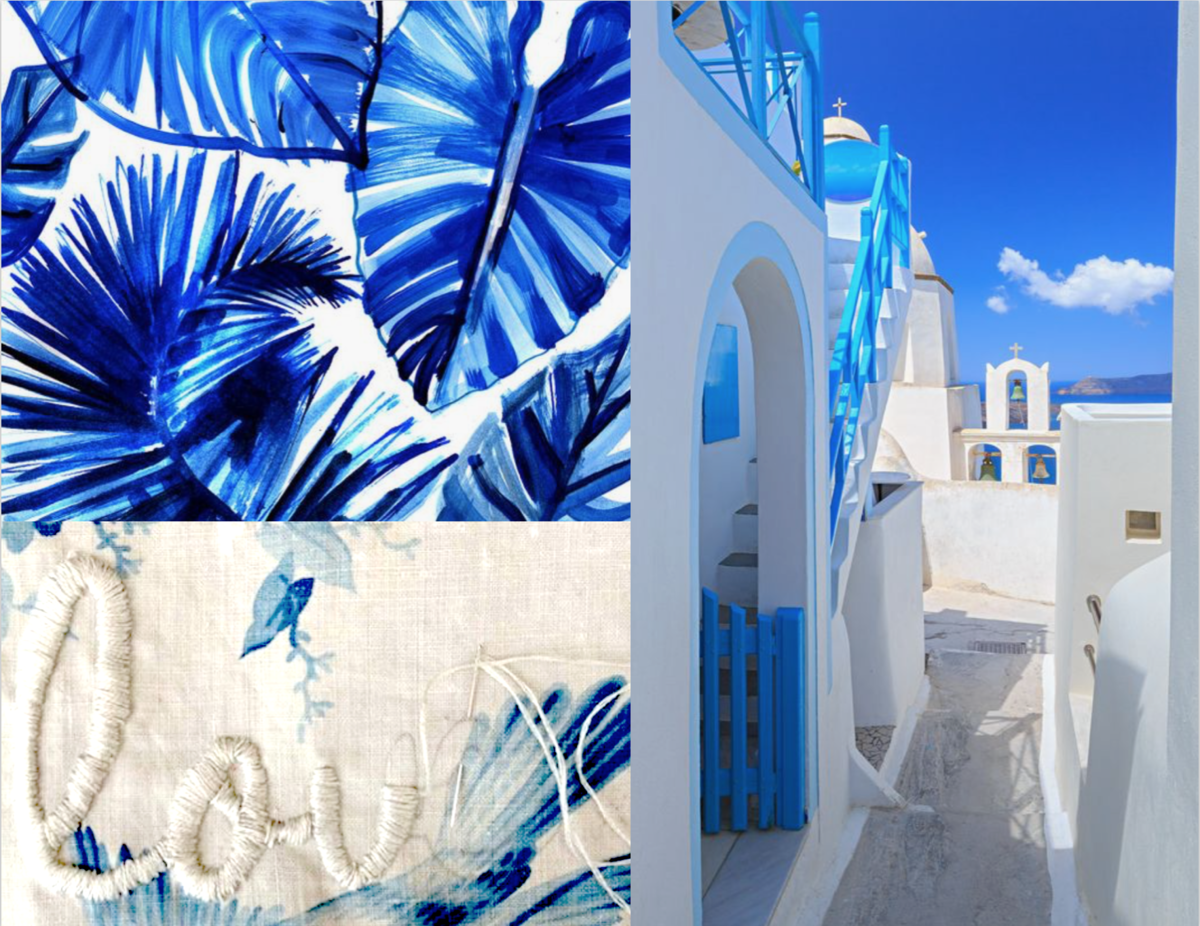 Take Me to the Sea: Collecting Inspiration
"It must be tropical and fun, but with a timeless feel." - Diane Kroe

Behind the scenes, Diane workes with her production manager Bob to hone in on the colour palette of this grouping.

The selection process was based on a few factors including combining both staple pieces and sample fabrics as well as input from our satisfied customers.

Amongst her hand-picked collection of prints she discovered tropical birds, palms, Batik, tye-dye and french motifs that perfectly represent her inspiration for this limited edition collection.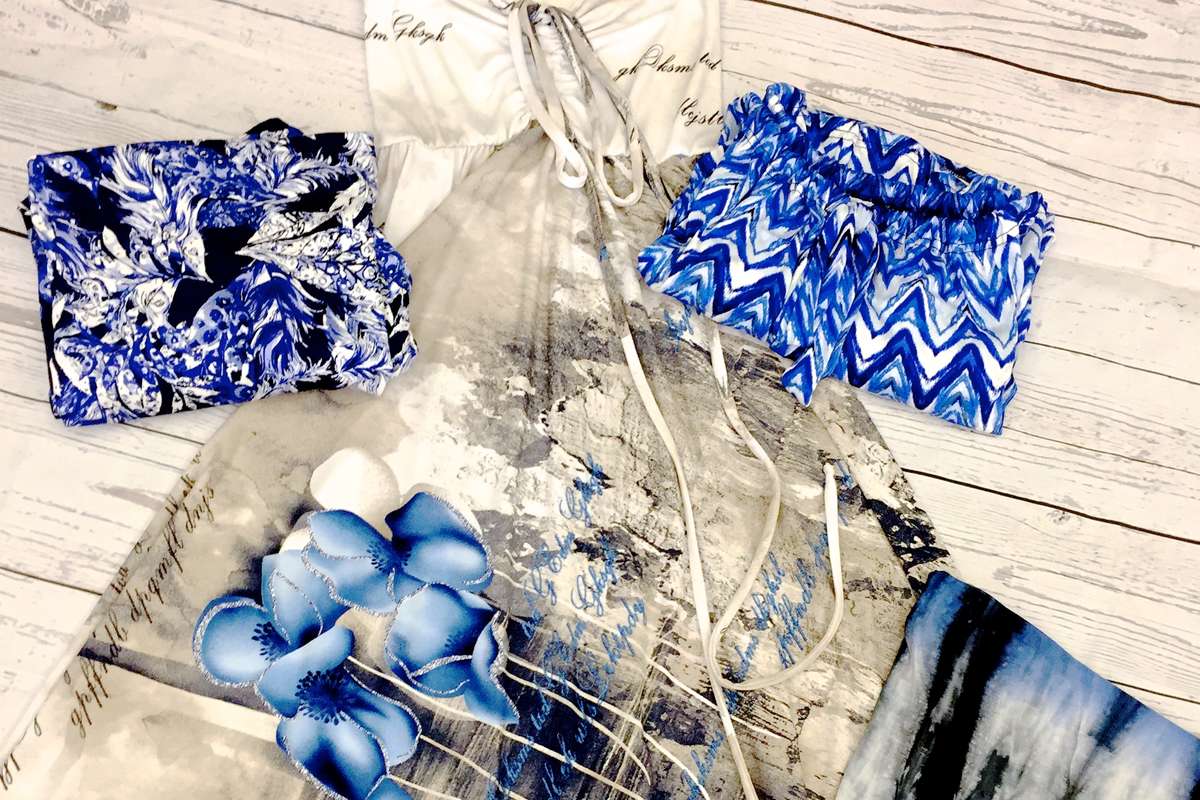 Samples & Swatches
The next step? Creating samples with the new colour palette.

Diane drafts the the patterns for each design while Bob sews the samples. It's essential to work together so design, beauty, and construction work go hand in hand.

Each piece has already been tested and graded in to sizes. Once the samples are ready, Diane gets a feel for each piece and how it will fit in with the collection. She is a firm believer that in house pattern drafting and sample sewing is the best way to transform your ideas into reality quickly and efficiently.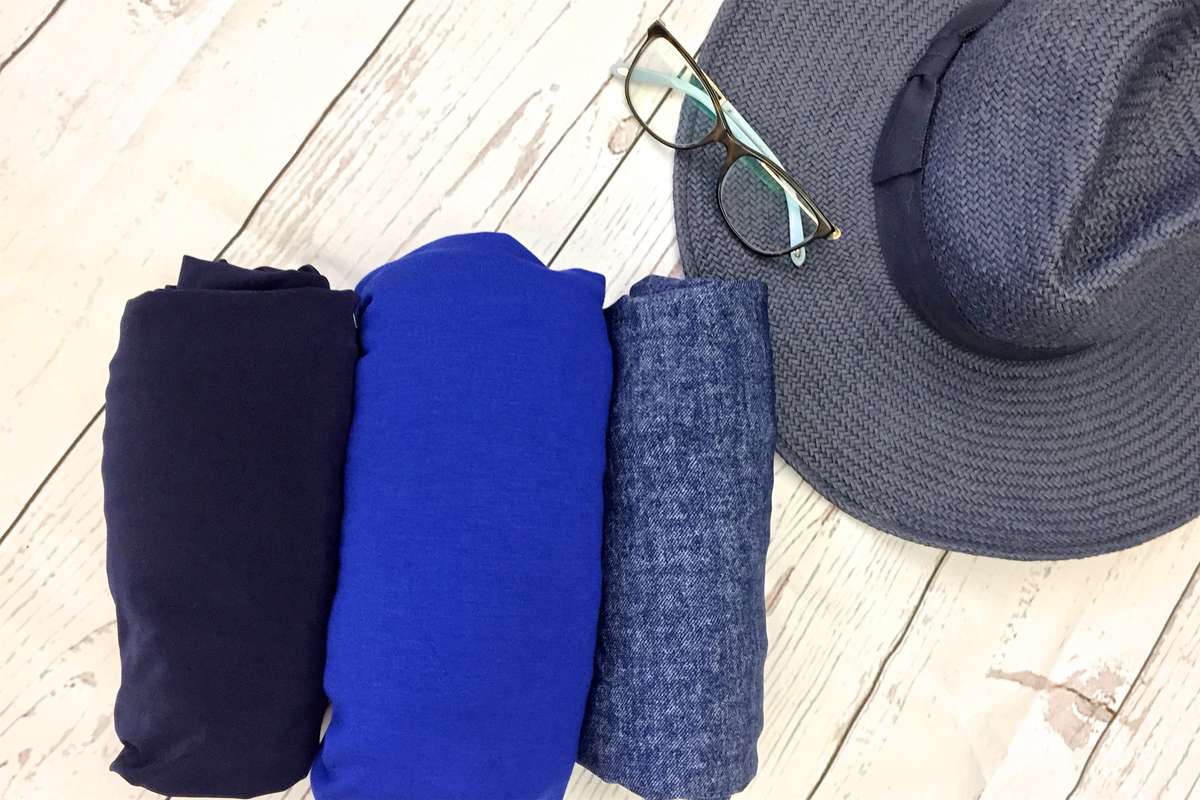 Adding Some Basics
Whenever introducing new prints Diane and the team always pull everything together with a few solid colours in her staple designs.

In this grouping we've introduced Navy & Denim Venezia with Royal Spa Jersey.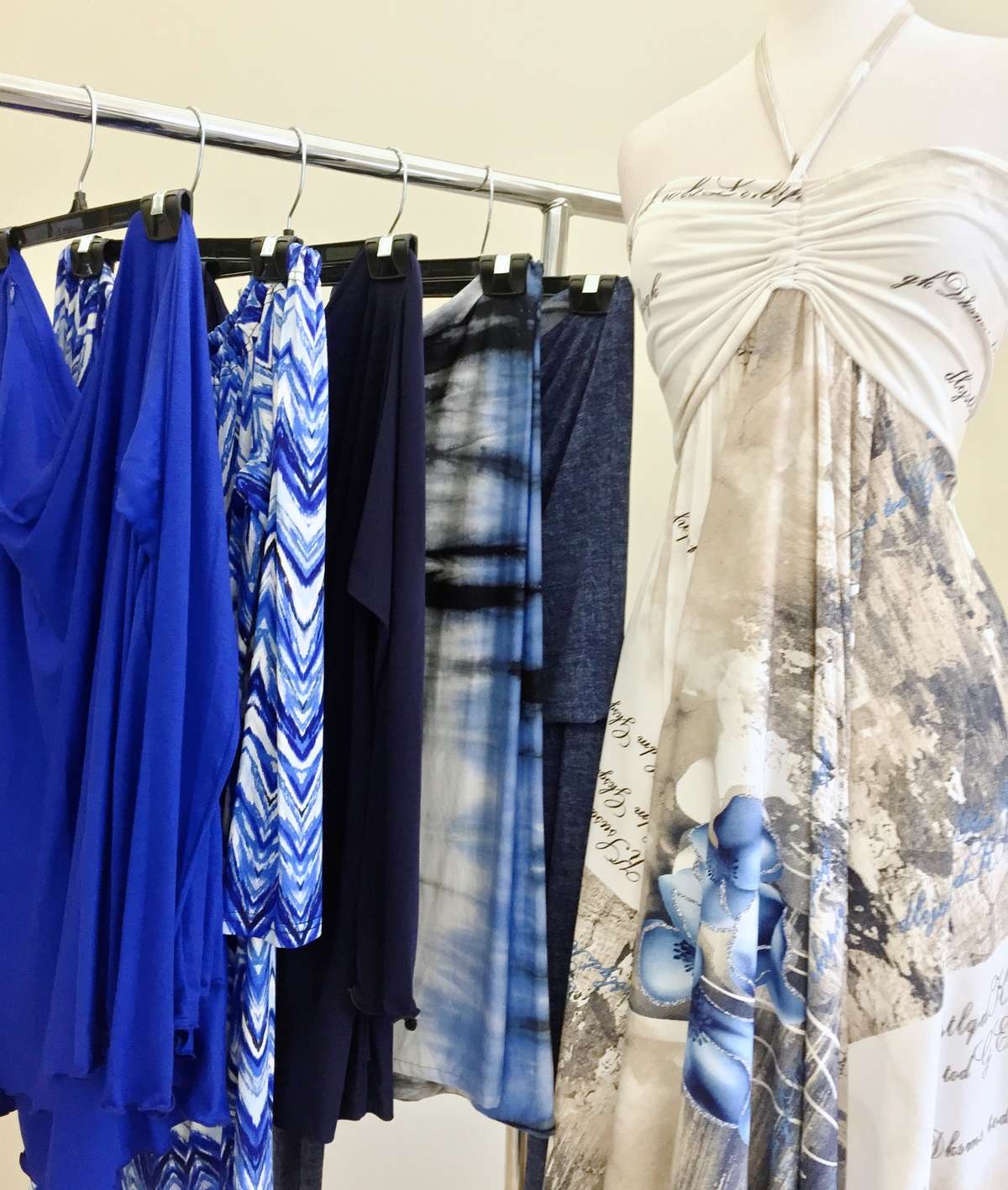 The Final Samples
After the fabrics and designs are finalized, Diane uses the samples to create product pages and social media posts.

Opting for a distressed wood panel background contributes to the rivera chic vibe and beachy feel while lending unity and context to the collection.

This also allowed us to create beautiful flat lay images perfect for Instagram and Pinterest!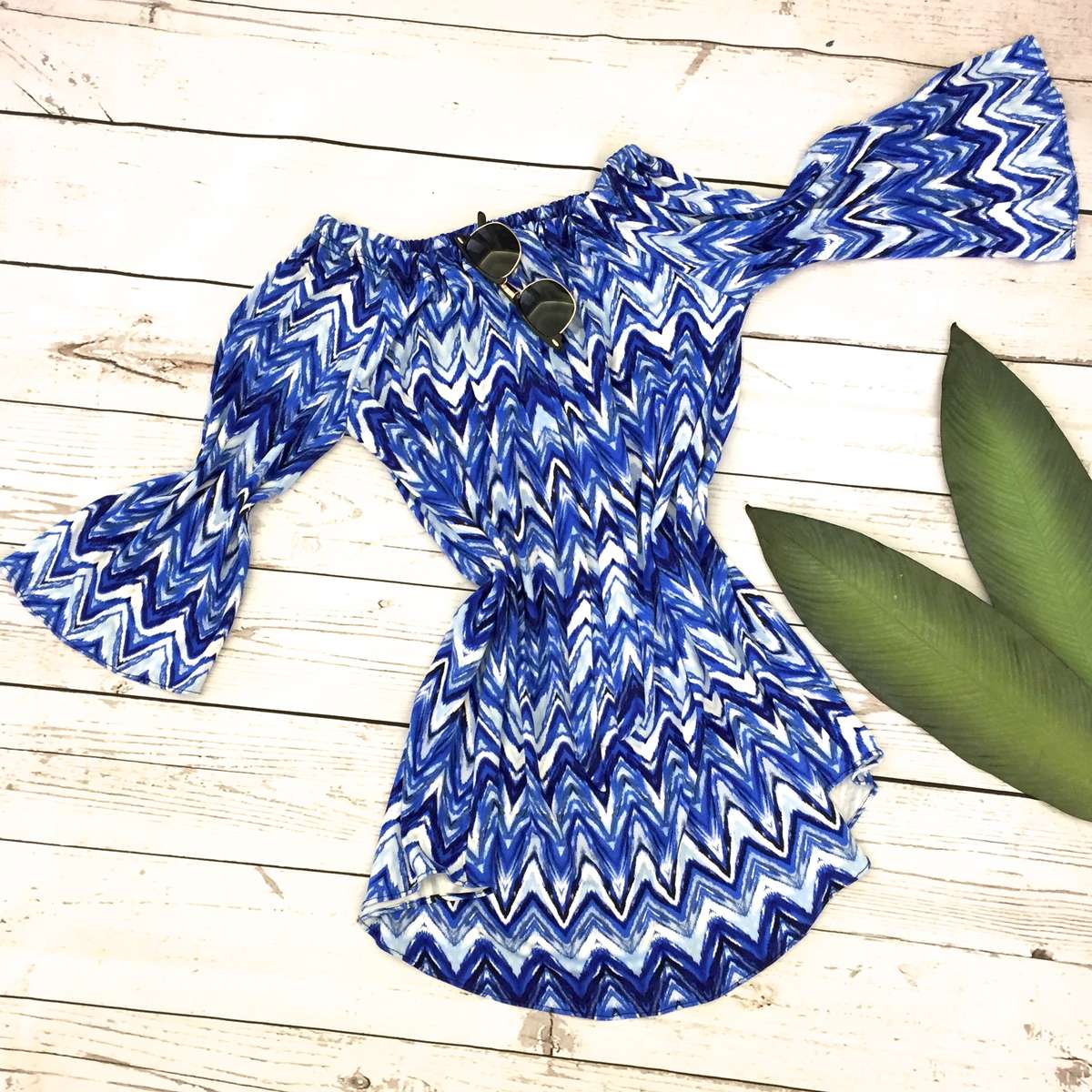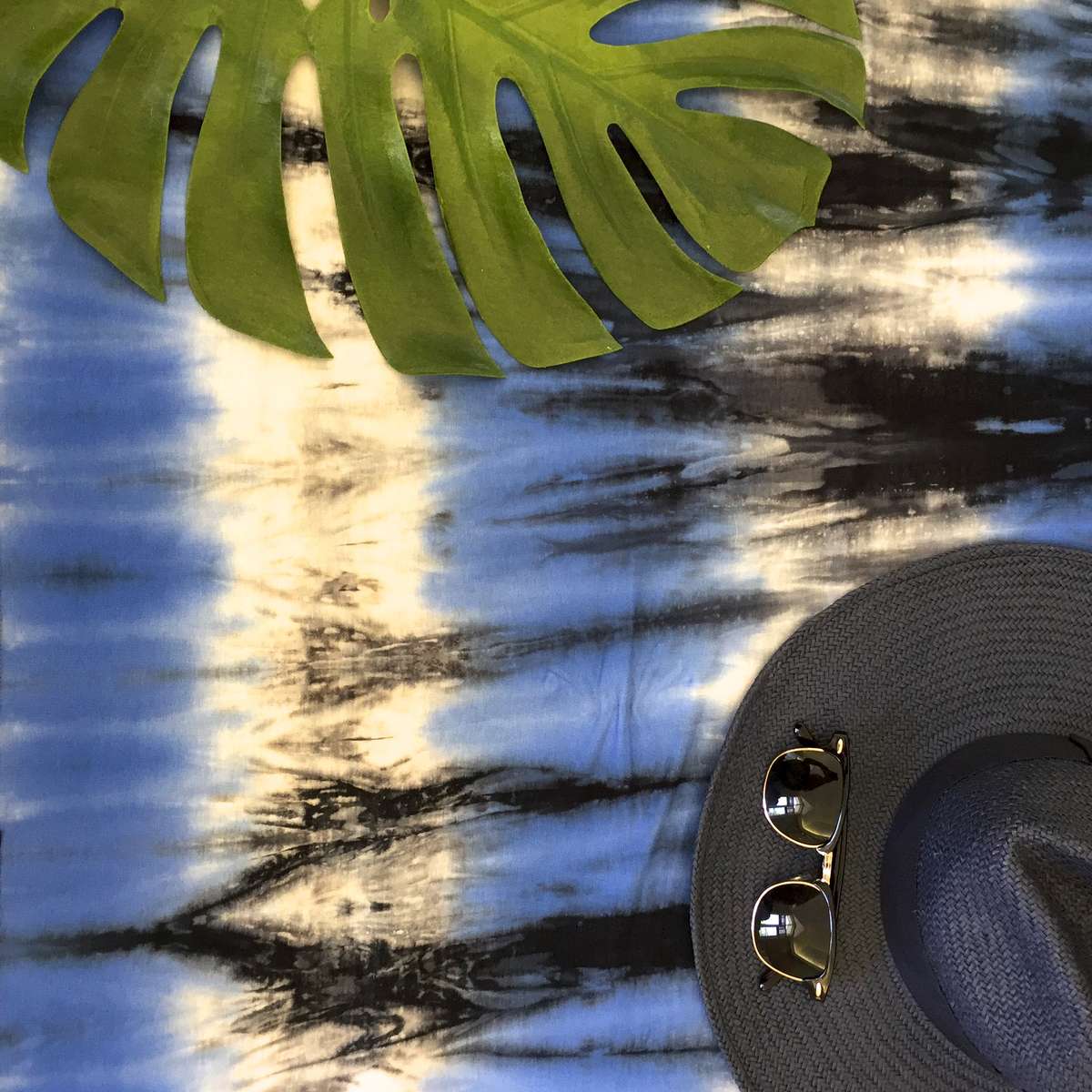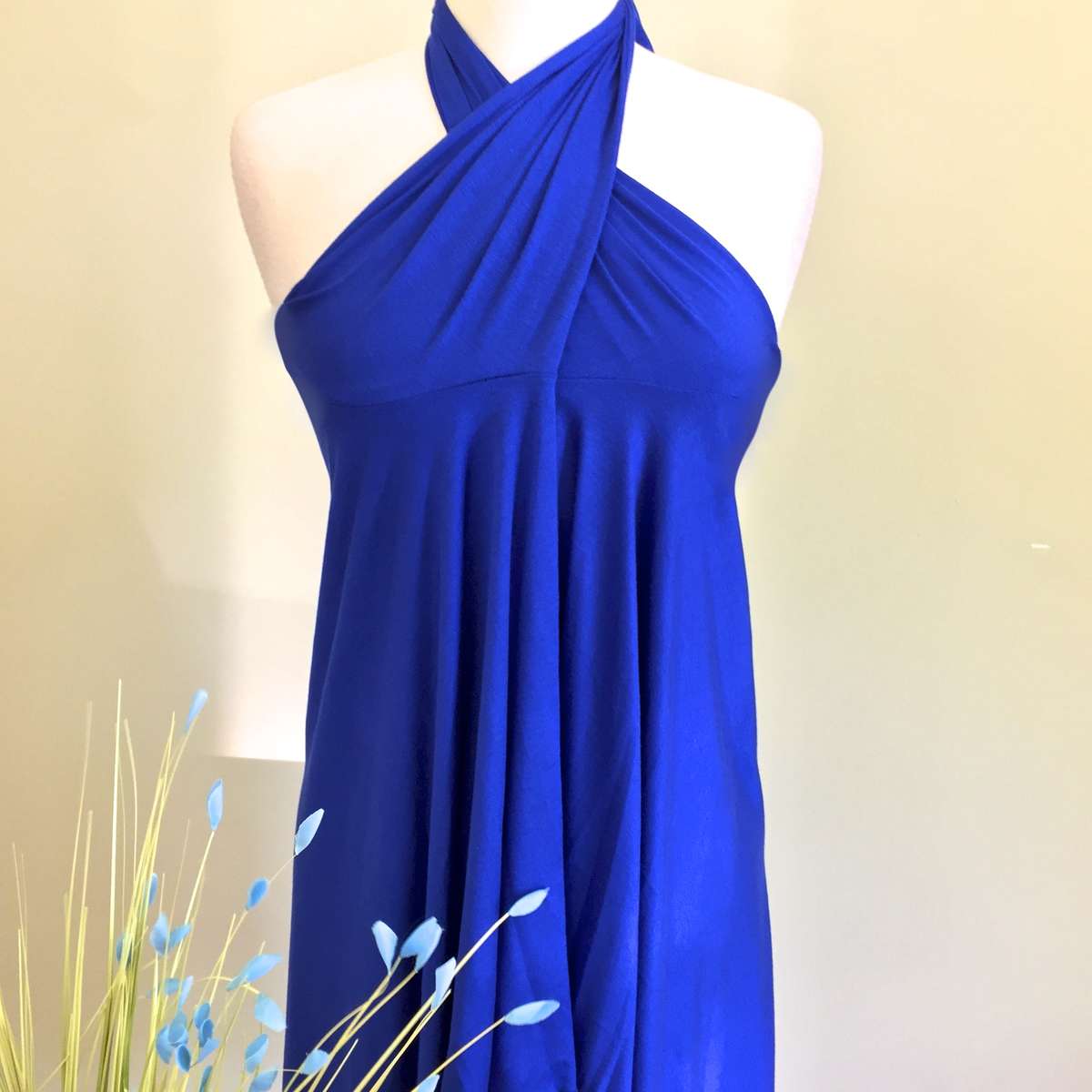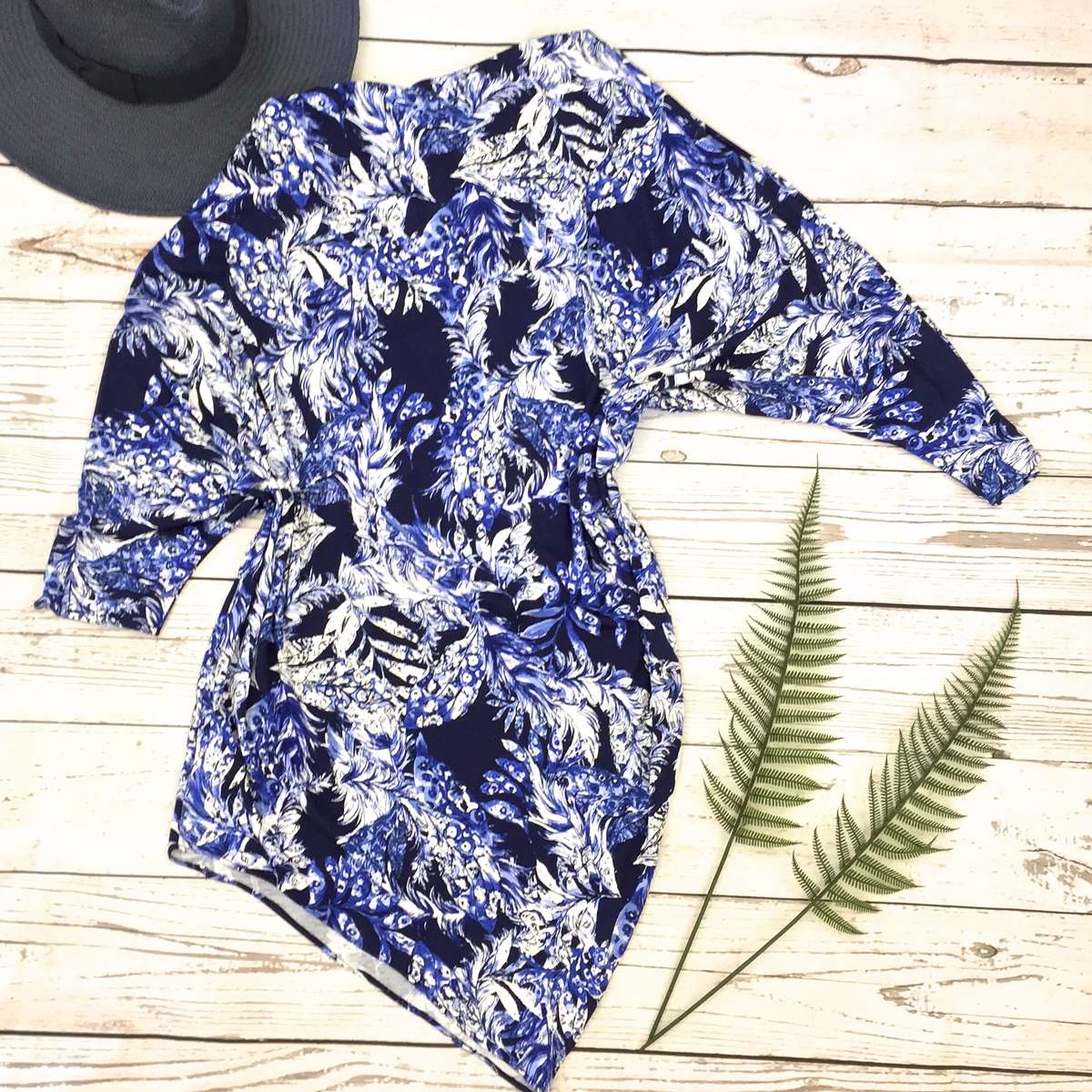 Now You Can have this Collection!
Our Limited Edition Designs are now available here!!