Exploring Toulouse: A Tour of La Ville Rose, the Pink City
As someone who has been living in the South West of France for seven years now, it's safe to say I've gotten the lay of the land. The last five years (minus two, thank you Covid) have been spent exploring almost all the corners of France and many other destinations like Spain, Italy, the Canary Islands and more.


With that in mind, I think it's safe to say that of all the places I've been, Toulouse is still one of my all-time favorites. There must be a reason we like to stay close!


So today, I'm going to give you a little guided tour of my favorite parts of La Ville Rose (The Pink City) in my favorite Essential pieces from the Diane Kroe Collection.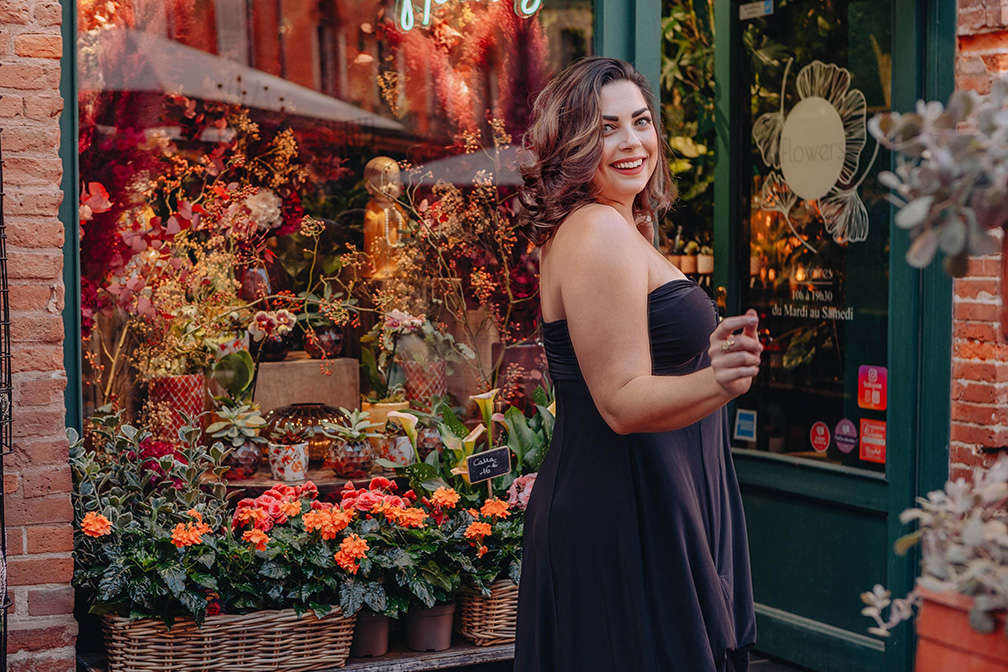 Fun Facts about Toulouse
Toulouse is lesser known to most people outside of France but it has an incredible history. Here are some fun facts:


Toulouse is the 4th largest city in France with 1,049,000 people. On average, the city increases it's population by almost 10,000 per year!


Two factors that play a role in its popularity:
It is the university capital of France. People have been coming here to study since 1229.
It is also the aerospace capital of Europe with Airbus International holding their European headquarters here.
Thanks to these facts, Toulouse is a young, boisterous hub of life and activity and English speakers. Yes! That's right, out of everywhere I've been in France outside of Paris, Toulouse is incredibly friendly to English speaking people. Much more than people traveling from outside the country would assume.


It is also steeped in history, originating from a Roman colony and holding the Basilica of Saint Sernin, one of the oldest Romanesque churches in the world. This area of France was once a swath of land coveted by both Spain and France. The history of the Cathars, the Knights Templar, and even the origins of witch trials all commenced here in the Middle Ages.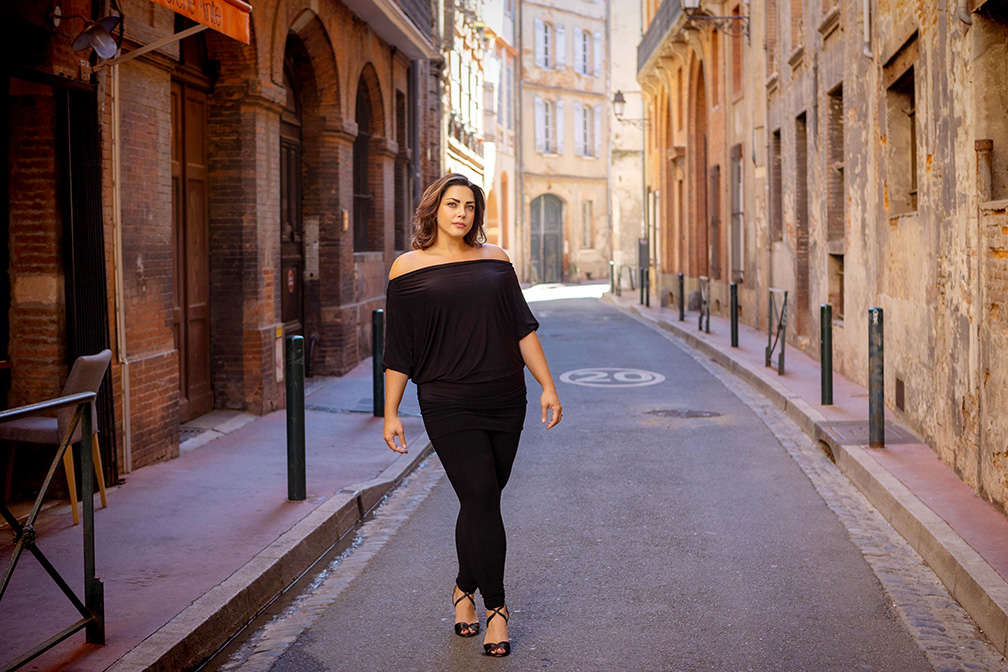 Exploring Place Roger Salengro
Today, however, you will find a city filled with beautiful pink brick architecture, canals, and waters ways jetting through, stunning french styled Jardins (which are like parks but so much prettier!), and a food and wine culture that is truly unique to the region.


Today, I was working with one of my favorite photographers here in Toulouse, Eugenie Smirnova (@eugeniesmirnova on instagram), visiting some of our favorite local spots.


We started our day in Place Roger Salengro. Toulouse is a city of squares with 34 in the entire city, but this one in particular is a favorite for many locals. Small and charming with tons of outdoor seating, it has a fantastic tea salon with delicious teas and patisserie called
Flower's Cafe
. Eugine and I often get together there for catch up time and treats. Every time we visit we can't help but notice how beautiful the Saint-Pantaléon fountain is and on this day we really wanted to photograph it.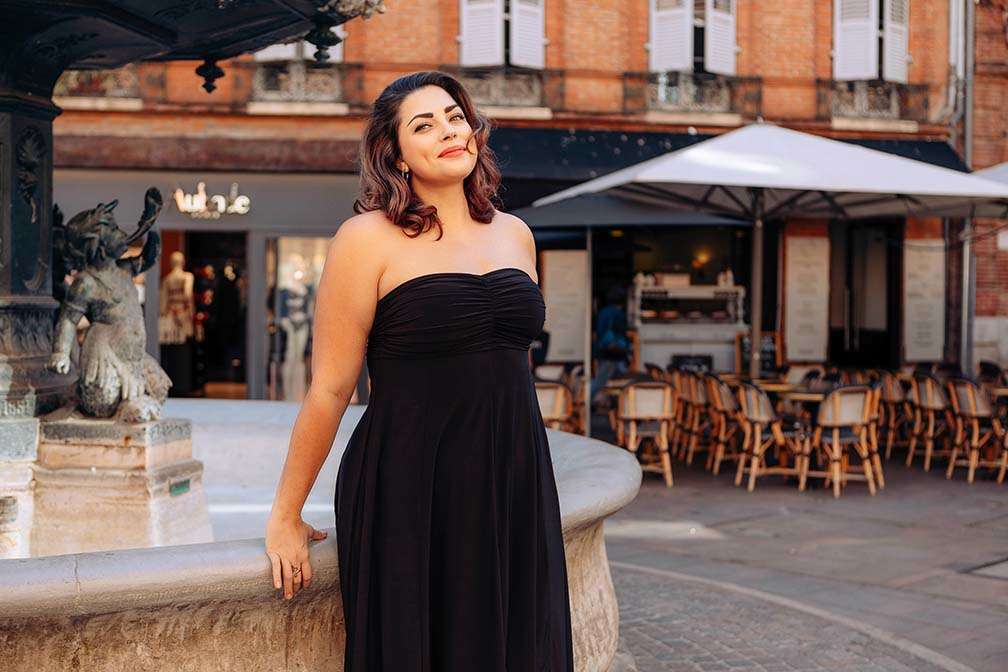 The
Bubble Dress
is one of those pieces that can really stand alone. In classic black Venezia, it is an essential city-exploring dress. Snaps running through the seams allow you to easily change the style, making it shorter like a ruffled top or longer like a dress!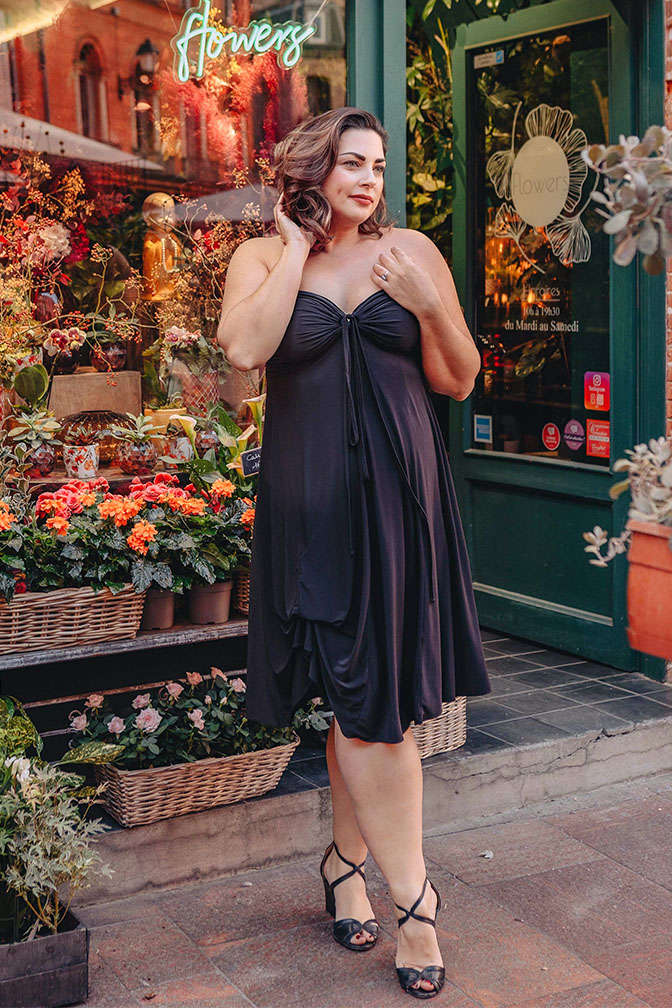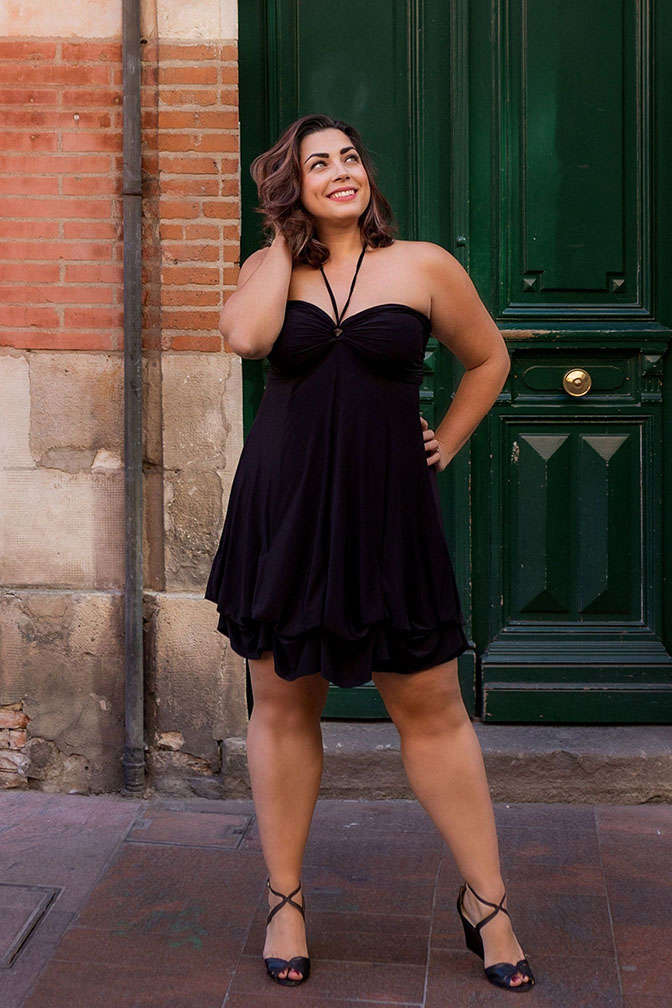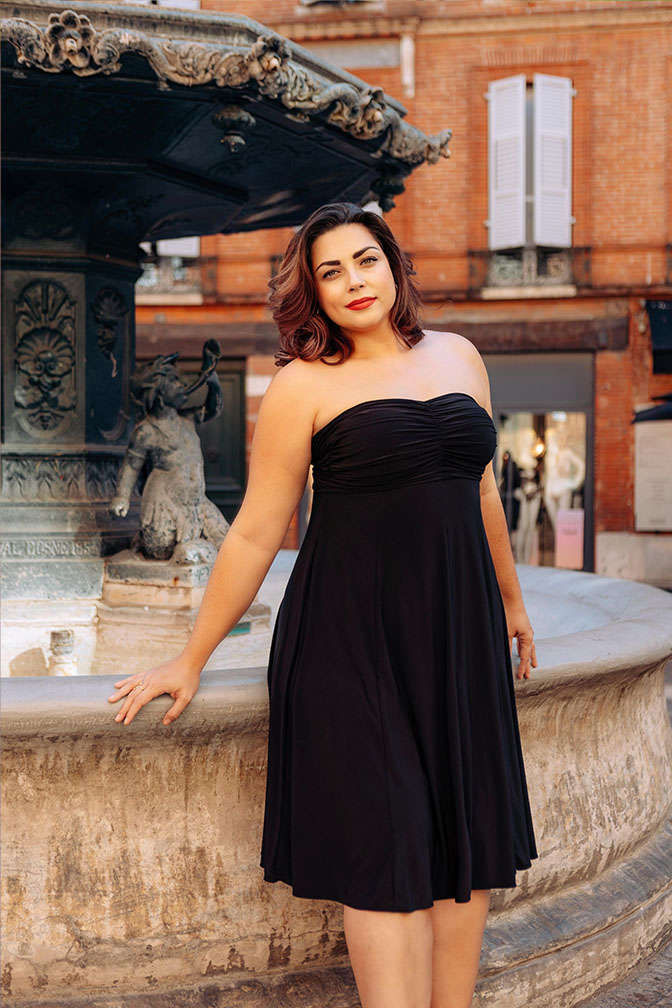 As you can probably guess, my favorite way to wear the bubble dress is with most of the snaps down to make it a long dress and just snap one or two at the bottom to give the hem a unique look!
Labyrinth City: Unveiling Toulouse's Streets
After a quick wardrobe change, we started to explore the streets around the square. Toulouse has a few nicknames – La Ville Rose or the Pink City because of all of the pink brick buildings, but it is also sometimes referred to as the Labyrinth City. This is because of it's Roman design, featuring a large main square in the middle and all streets spiral out from there.


It's safe to say I've gotten lost more than once here but sometimes when you get lost, you find treasure and that is exactly what happened to us on this day! A quick wander down a street I had never been on before led us to the beautiful
Ginko & Pon Curiosites
, a shop filled with beautiful plants, decor and special curiosities. The owner was so nice and generous! He let us take photos to our hearts content in his beautiful shop with all his beautiful treasures!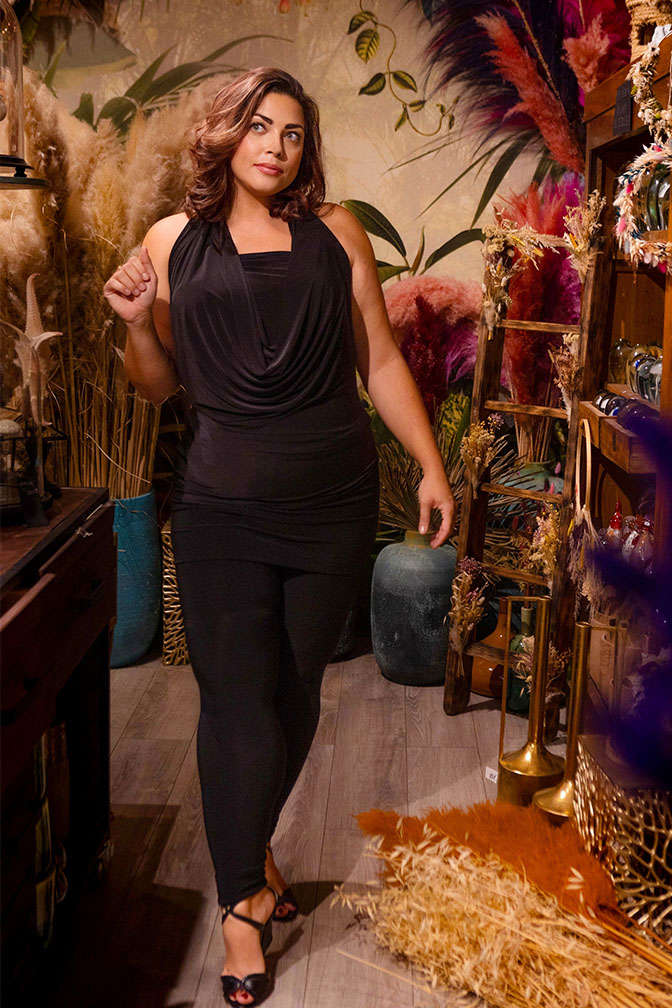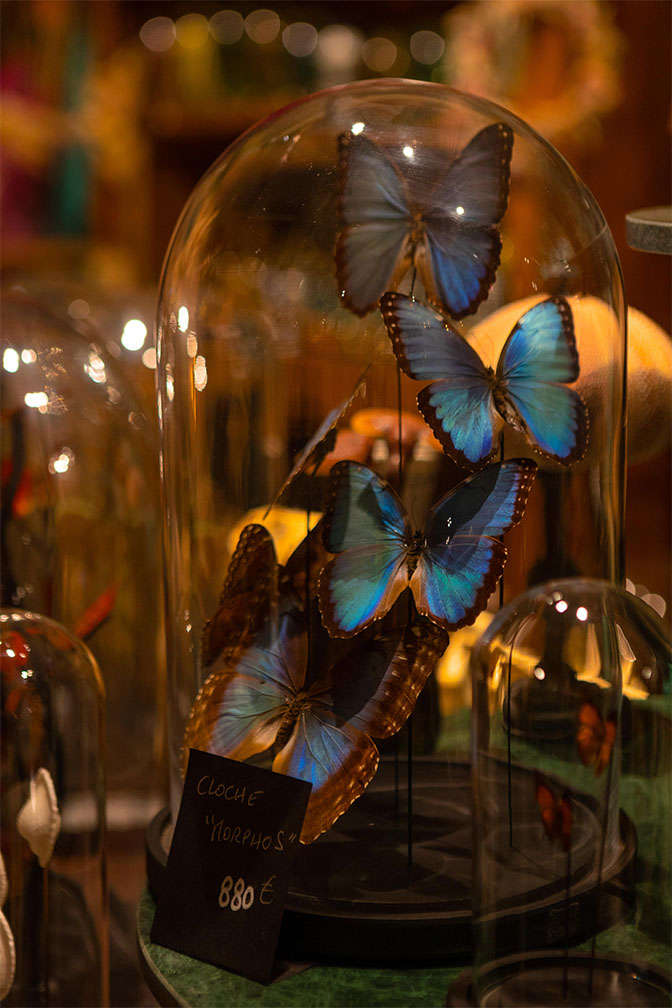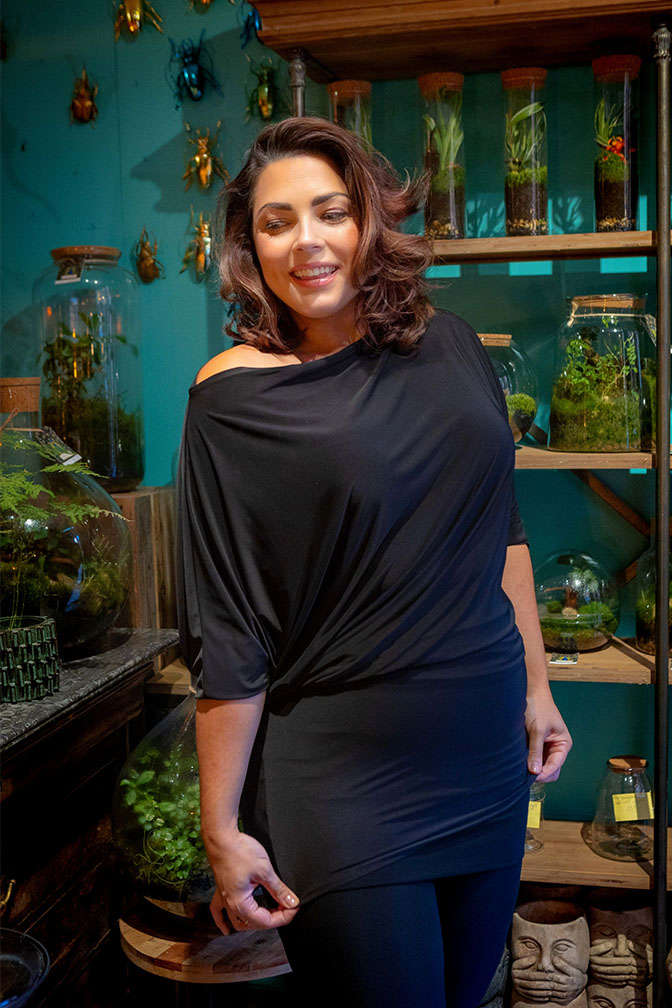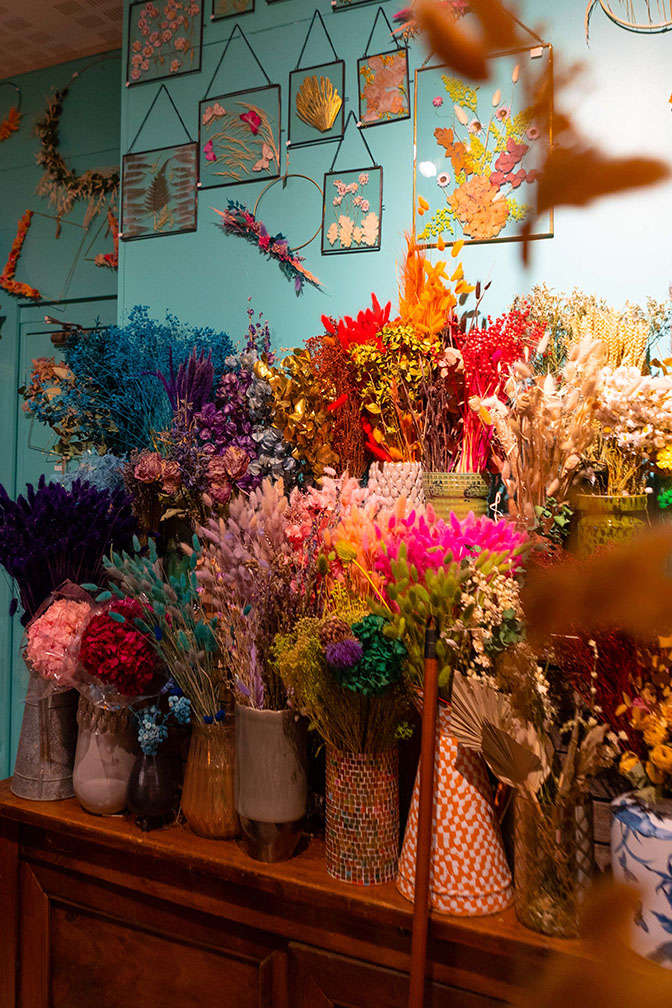 The
Origami
has long been considered one of our own "curiosities" because of its asymmetrical hemline. However, it's safe to say this look has been one of my longest running go-to looks from the Diane Kroe collection. The top is incredibly versatile and, in fact, I absolutely love it for shopping and city exploring in general. In its simplest form, you can wear it as an off shoulder top. When it gets hot, it's easy to take the sleeves down and turn it into a halter. Just find the little snap in the sleeves and voila!
As Eugenie and I headed back to the winding streets of Toulouse, it was really easy to alter the style of my Origami Top to meet the weather. We began to make our way down to one of my favorite parts of the city, wandering the streets looking for special corners as we went.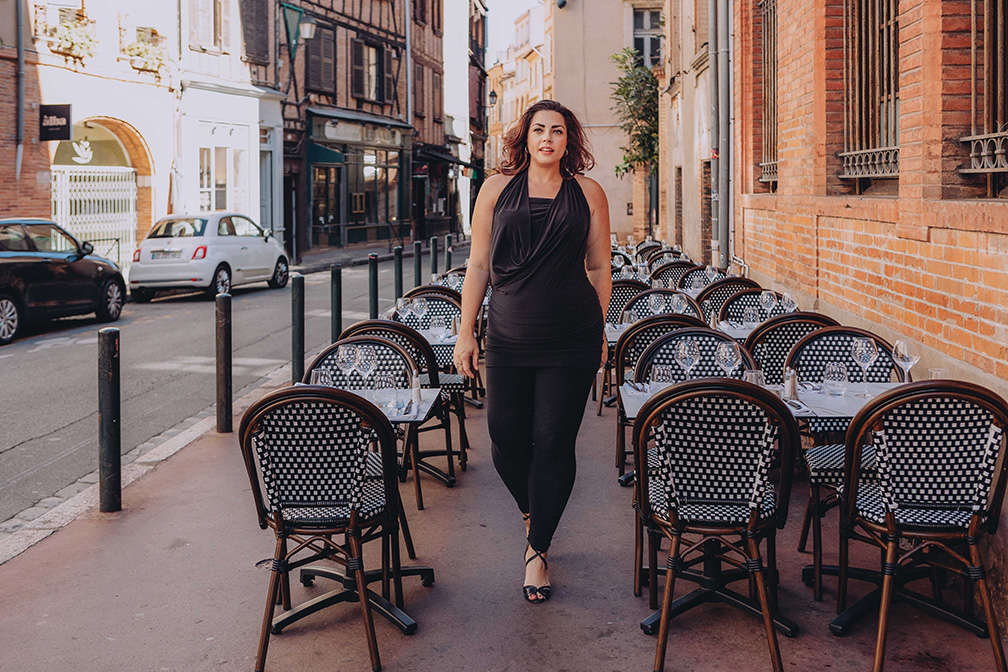 Jardin Royal: A Tranquil Garden Oasis
Finally we arrived at the Gardens. Now, Toulouse has many gardens with six notable ones just in the city center, but I love this area because here you can find three of those six all separate spaces but connected by overhead bridges. I especially love Jardin Royal. In fact I've shot many looks for Diane here because the park is just stunning. I also have a soft spot for this park in particular because it's located just across from the Canadian Consulate and I have many fond memories of visits there as I was planning my marriage to my husband Mickael.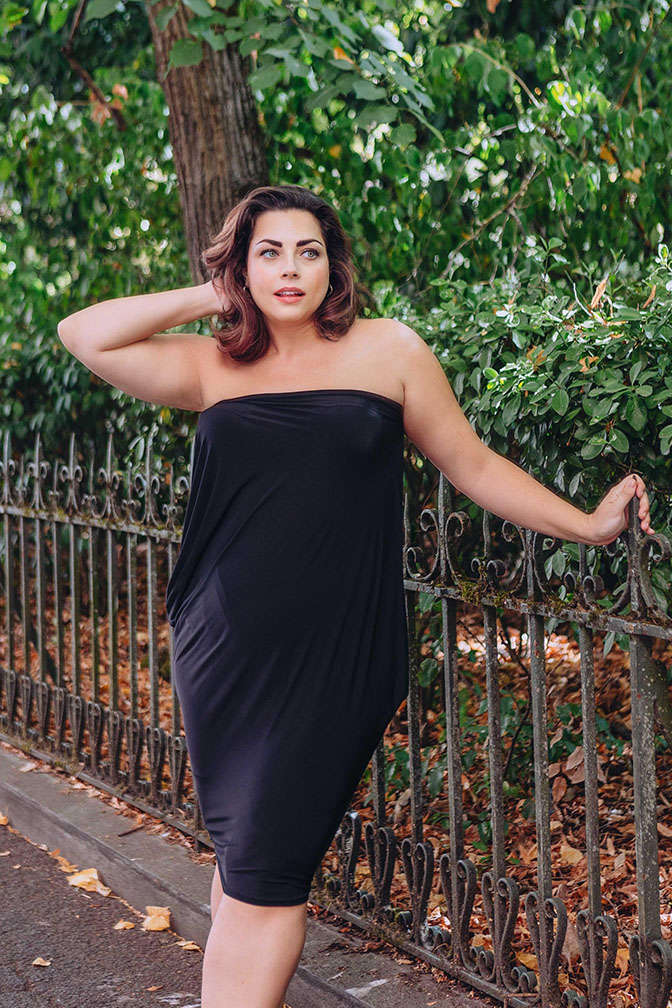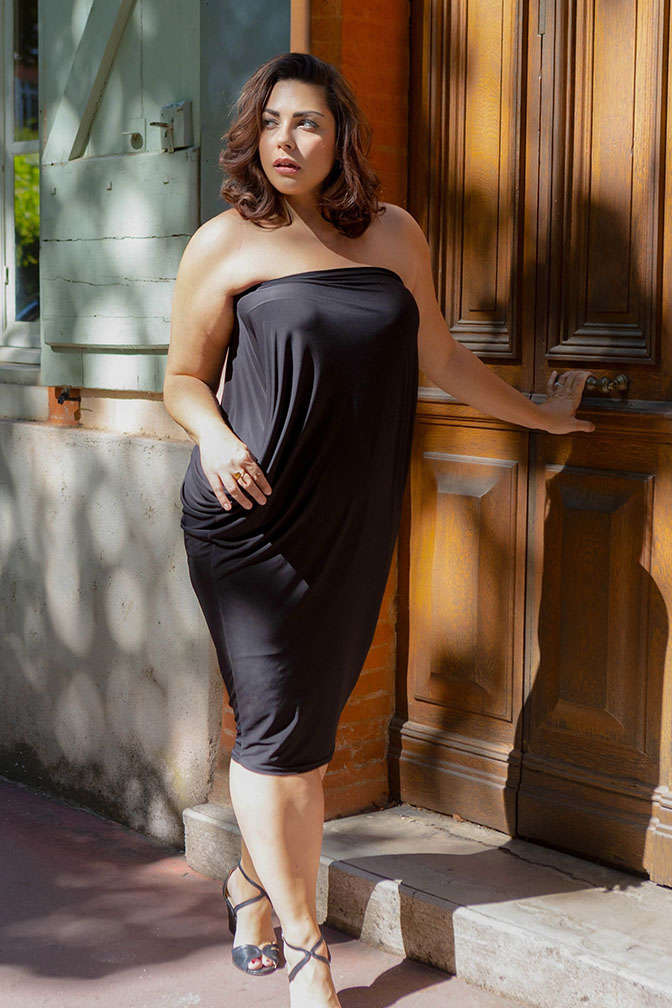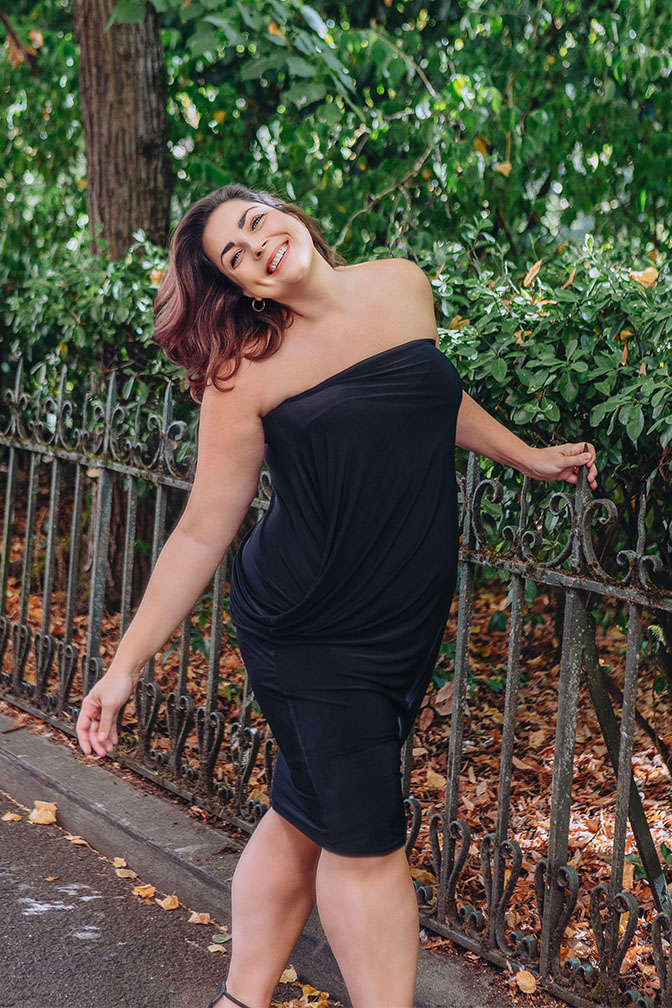 After many hours of wandering, exploring, and photographing, Eugenie and I both started to feel a little hungry. It was getting a bit later in the day, and the air was slightly fresh. So, I opted to pair my
Origami
in the dress style with Diane Kroe's
Layer Jacket
as we went on a hunt to find some dinner.
Finally we found ourselves at another cute small square in the Saint-Etienne neighborhood. We are quite lucky that there are beautiful squares and fountains everywhere here and so we found another great location perfect for shooting the Layer Jacket.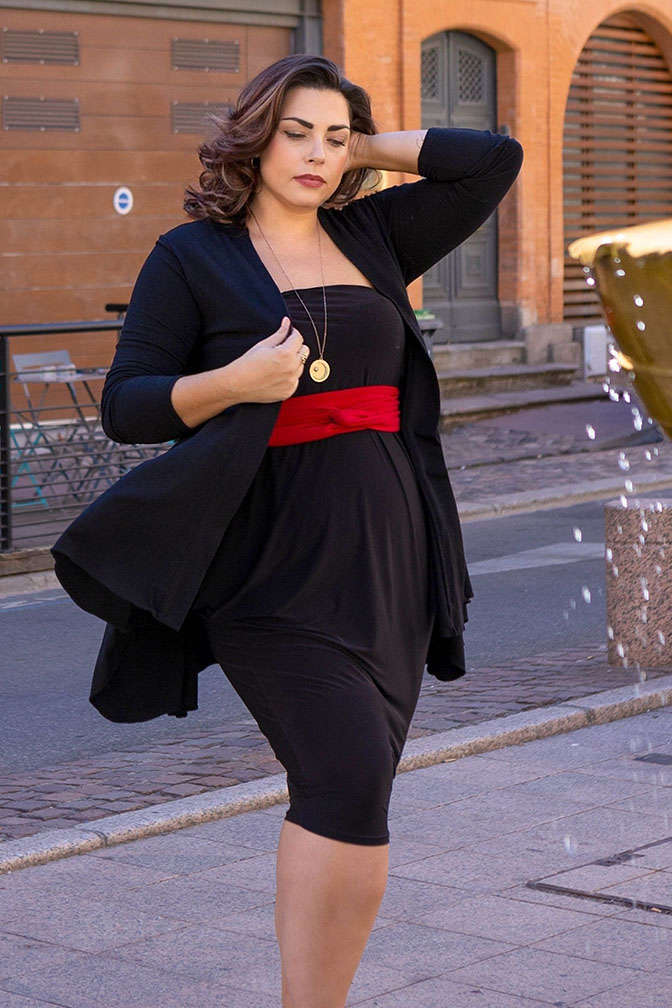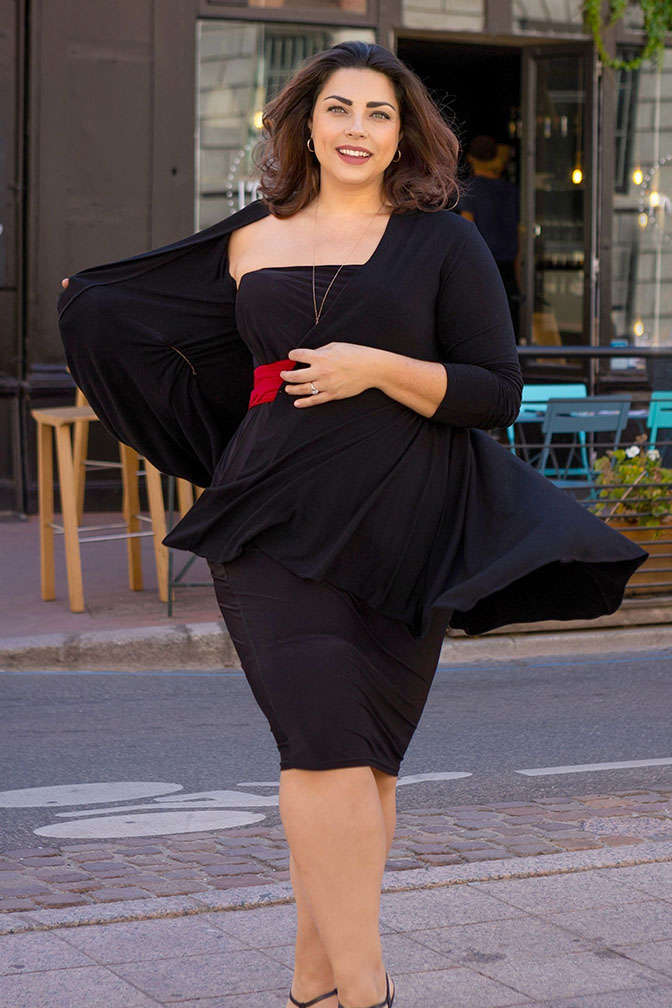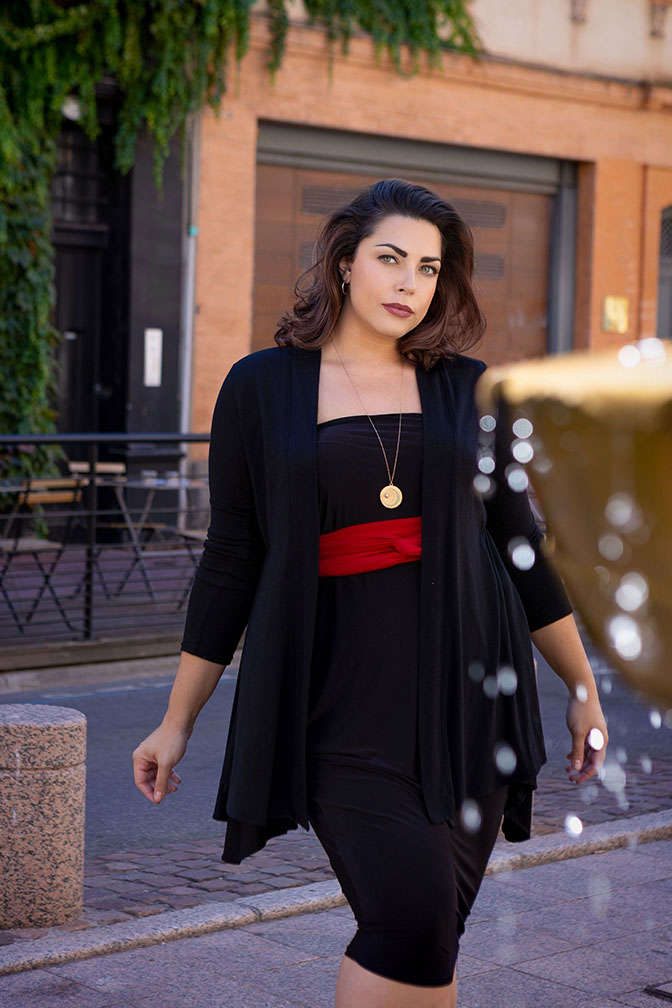 By far, this is one of my favorite pieces. As a full figured woman I can confidently say this jacket was made for us! With a stunning hemline and easy styling options it is so easy to layer over anything and have the entire outfit automatically look polished!
A Memorable Culinary Finale
We ended our day of exploring and picture taking on the patio at L'occitalie, a fantastic pizza restaurant that makes delicious brick oven pizza with all locally sourced ingredients. Not a bad way to end a day in the Pink City!

Trust me when I tell you I've only scratched the surface of this incredible city! If you would like to learn more about Toulouse or other places I've been visiting in Europe, please let us know.